Starting at $7.00/night
​
AT
STAY
BACKPACK
LANKA
- BYOB Restaurant

- 24 Reception in a very Central Location

- FREE WiFi in the Lounge, FREE use of Pool Table, FREE use of Dart Board.

- Safe with 24 hour CCTV.

- ​Friendly and knowledgeable staff

- ​Large lounge - great place to meet new people, bond with them, and travel!

- ​Walking distance to nightlife, restaurants and other attractions
Welcome to BackpackLanka.com
​
Colombo Hostel by Backpack Lanka
Location: Heart of Colombo City or Colombo 03 (Colpetty)

Why is the location awesome?
1. A liquor store, shopping mall and 2 ATM machines within 30 metres!
2. Two (02) supermarkets within literally 30 metres distance!
3. Loads of attractions super close by so save loads of travel money!

Why Backpack Lanka?
1. 24 hour reception and check-in so come and go as you please!
2. BYOB Restaurant (Bring Your Own Booze) on site to have food at almost any time!
3. Free breakfast included in these super low prices!
4. Pool table and smoking area on the rooftop!
The hostel is about 40 minutes from Sri Lanka's main international airport +/-15 minutes depending on traffic usually.

Oh yeah, we are right next to a bus stop and 10 minute walk away from the Colpetty train station - so it is all ready and waiting to whisk you away on your next adventure or to bring you back to the safety and comfort of Backpack Lanka.
​
Reserve through our partner websites!
​
​
​
​
​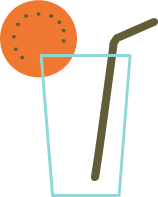 HANGOUT
Friday